Concentrate Samples
IN STOCK
Season Sale:
$

4.00
(You Save 33%)
Description
If youíre anything like us, you wonít sell something to your customers that you donít love. Thatís why we carry shaved ice and snow cone concentrate samples. These 4-ounce samples are the perfect way to test the waters before buying a gallon or more.
These taste-test samples of shaved ice concentrate are available in all of our flavors (we have more than 90), but please, limit your order of samples to four per order, per day.
LIMIT 4 samples per order, per day. If more than 4 samples are ordered, the additional samples will be DELETED from order.

Specs
SPECS
Can make 1 gallon of syrup.
Perfect for adding to our 1 gallon Simple Syrup.
4 ounces of concentrate per sample.
Requires mixing with preserved simple syrup.
Over 90 flavors available.
Soy, wheat and gluten free.
Do not contain any flour or starch.
Vegan Concentrates.
No egg products used in concentrates.
Concentrates are not Kosher.
Wedding Cake flavor contains nut oil from the almond nut.

Shipping
SHIPPING

This item ships the next business day from our warehouse.
Transit times vary based on the shipping option chosen at checkout. This item is shipped via Priority Mail, Ground, 3 Day Select, 2nd Day Air or Next Day Air. Shipping costs are based on the weight and dimensions of the item(s) along with distance from our warehouse to the destination. A signature may be required upon delivery on orders over $1,000 or under the descretion of the carrier.
View our shipping policy for additional details or feel free to give us a call to discuss shipping options.

Customer Reviews for Concentrate Samples
Recently Viewed
You May Also Like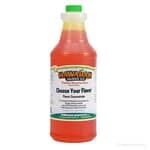 Reg Price: $20.95
Season Sale: $15.99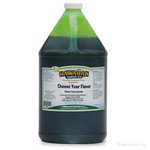 Reg Price: $52.00
Season Sale: $39.99