Choose 12 Gallons of Shaved Ice Syrup
Item #

F512
NOW:
$

156.00
(You Save 18%)


Description
Don't let time spent making syrup slow you down. At 1-800-Shaved-Ice, you can choose 12 gallons of your best-selling flavors and order them in ready-to-use form.
No mixing, no messes… just 12 gallons of RTU snow cone syrup delivered to your door. We have over 90 flavors that are made from premium ingredients, and they've all been formulated so well that your customers will keep coming back for more.

Specs
SPECS
12 gallons of Ready-to-Use syrup.
Serving Size: 1 oz.
Ingredients: Water, High Fructose Corn Syrup, Citric Acid, Sodium Benzoate, Natural and Artifical Flavors
Store in a cool, dark place. Refrigeration not necessary.
Guaranteed 1-year shelf life.
Over 90 flavors available.
Soy, wheat and gluten free.
Syrups do not contain any flour or starch.
Syrups are vegan.
No egg products are used to make syrup flavors.
Syrups are not Kosher.

Shipping
SHIPPING

This item ships the same business day if the order is placed before 2:00 PM EST.
Transit times vary based on the shipping option chosen at checkout. Shipping costs are based on the weight and dimensions of the item(s) along with distance from our warehouse to the destination. A signature may be required upon delivery on orders over $1,000 or under the discretion of the carrier.
View our shipping policy for additional details or feel free to give us a call to discuss shipping options.

Customer Reviews for Choose 12 Gallons of Syrup
You May Also Like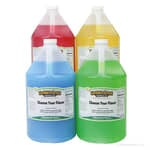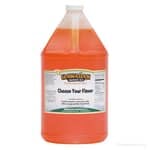 Recently Viewed
Quantity Discounts
# of Units
1
2+
Unit Price
$156.00
$144.00