Business Guide
OUT OF STOCK
NOW:
$

4.00
(You Save 92%)
Description
If youíre looking for information on a cold cash business, start with 1-800-Shaved-Ice.comís Shaved Ice Business Guide. The Cold Cash Business Guide for shaved ice or snow cone businesses will give you all the information you need to open a shaved ice stand.
Itís full of time-tested tips on how to open and operate your shaved ice business, covering topics such as types of shaved ice and snow cone machines, syrups and flavor concentrates, advertising tips and much more.

Specs
SPECS
Topics covered include:
Types of Shaved Ice and Snow Cone Machines
RTU Syrups and Flavor Concentrates
Secret Specialty Recipes
Business Revenue and Expenses
Advertising
Business Equipment & Supplies
State and Local Business Requirements

Shipping
SHIPPING

This item ships the same business day if the order is placed before 2:00 PM EST.
Transit times vary based on the shipping option chosen at checkout. Shipping costs are based on the weight and dimensions of the item(s) along with distance from our warehouse to the destination. A signature may be required upon delivery on orders over $1,000 or under the discretion of the carrier.
View our shipping policy for additional details or feel free to give us a call to discuss shipping options.

Customer Reviews for Business Guide
Recently Viewed
You May Also Like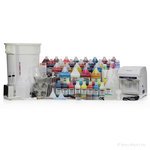 WAS: $4,723.65
NOW: $4,281.05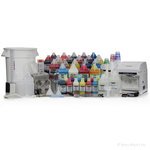 WAS: $4,227.00
NOW: $3,806.32