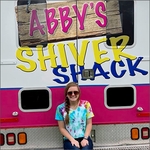 Customer Spotlight: Abby's Shiver Shack
April 20, 2019
1-800-Shaved-Ice has some incredible customers. Knowing that we can play a small role in helping snow cone and shaved ice business owners succeed really is what it's all about for us.
We recently did a question and answer session with the owner of Abby's Shiver Shack, a mobile shaved ice business in Stony Point, North Carolina. We are so impressed with this young entrepreneur!
Q: When did you first open for business?
A: Abby's Shiver Shack opened on May 13, 2017. We had an awesome grand opening. The whole community supported my business.
Q: How did you come up with the name?
A: I wanted a catchy name. I thought very hard on something that meant a lot to me. I wanted my name in it. And ice is cold, so that's where "shiver" came from.
Q: Tell us a little bit about yourself.
A: My mom and dad said that I needed to start thinking about money for a car. My family owns a restaurant in a small town. I have worked there off and on. To be honest, I don't like it at all. So, I came home one night and talked to them about shaved ice. We don't have anything around here like this.
We had an old puppet trailer that we used for a puppet ministry years ago. My dad wasn't for [Abby's Shiver Shack] at first, but I talked him into it. It took us two weeks. I picked out everything. My mom took me to the bank and tax office. We visited the mayor and town people and registered my business name.
I have learned so much from doing this. I can't wait to see what this year brings. We have added a truck, so now we have two units. The original shack will stay at the restaurant, and we are hiring someone to help.
Q: Do you have any special shaved ice memories that you'd like to share?
A: My mom and I travel to festivals and events. We have done several fundraisers. One helped my friend, Abi, who has leukemia. The fundraiser helped her family with medical expenses. My favorite was our mascot Izzy (my brother) and The Shack did a special shaved ice and dance for the EC Special Needs class at my high school. They loved it! Best day ever!
Q: What made you ultimately choose 1-800-Shaved-Ice for your business needs?
A: I chose 1-800-Shaved-Ice because of the customer service, fast shipping, and great products. When my mom called and spoke to Matthew he was so helpful with getting us started.
Q: What have you enjoyed most?
A: I enjoy the people's faces when they get their shaved ice. It is such a happy thing. It is a lot more work than I expected, but the smiles from our customers are so worth it.
Q: What are your favorite flavors?
A: I love the Polar Punch and Mango as well as Cotton Candy and Grape.
Q: What is your best-selling cold treat? And, do you have any recipes to share with us?
A: Cherry is our most popular flavor. We did several different things for Halloween. We added gummies to create Ocean Splash (gummy fish), Peach Dream (gummy peach rings), and Watermelon Crawl (gummy watermelons).
Q: What do you hope is in store for the future of your business?
A: My hope for this year and the future is to see my business grow and to enjoy doing it. In February, I will be 16 years old. I plan to have a good down payment for a car. After my car is paid off, I plan to save for college. Thank you so much for helping me with my dreams!
Thank you so much Abby for being a customer of 1-800-Shaved-Ice. We hope you have a terrific year! Learn more about Abby's Shiver Shack by visiting her Facebook page.