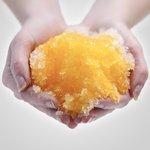 Shaved Ice University
January 15, 2016
Welcome to Shaved Ice University!
With decades of experience we have gathered all of our knowledge, plus the basic industry knowledge, into this very informative resource center.
Whether you are new to the shaved ice and snow cone industry or currently run your own concession business we will guide you every step of the way.
Start by browsing the course information in our tabbed menu above. We have a wide variety of information - from choosing your machine and supplies to estimating revenue and expenses.
Our award-winning customer service agents are here to answer any questions you may have after checking out our shaved ice resource center.
We hope you find Shaved Ice University to be helpful. We've helped thousands throughout the years and look forward to helping you too!
Thanks for stopping by!