Ice Block Machine - Sno Block - 40 Block Per Day
OUT OF STOCK
NOW:
$

9,483.10
(You Save 4%)
Description
Well-suited for the neighborhood shaved ice stand, the Sno Block Ice-Maker 404-440-SB is made from durable, gel-coated fiberglass and features 20 ice block freezing cans in your choice of long-lasting polyethylene or stainless steel material. Please note that only the plastic (polyethylene) freezing cans are NSF approved, this may be an important factor with your local health inspector.
This glycol block ice maker has the capacity to make up to 440 pounds of ice in a 24 hour period and comes ready-to-use with 30 gallons of propylene glycol solution. With a 404-A refrigerant, this machine measures 37" high (including the agitator motor), 70. 5" long and 26" high. The output is measured at 75-degree ambient temperature and 75-degree water, so freeze times will vary depending on the temperature outside and the freezing cans you select.
All Sno Block Makers create ice blocks with the following dimensions: 5.5"W x 5.5"H x 16"L
For more information or to see how a Sno-Block Ice Maker works click here!
Save 3% on this machine! - If payment is made by bank wire or money order [not valid if financing]. Call us at 1-800-742-8334 for details.

Specs
SPECS
Height including agitator motor (29" cabinet plus 8" motor): 41"
Total Length: 72 1⁄2"
Cabinet Length: 49 1⁄2"
Cabinet Width: 27 1⁄2"
Condensing Unit Dimensions: 21" L × 27 1⁄2" W × 19 1⁄2" H
Machine Weight: 500 lbs.
Glycol Weight: 340 lbs.
Shipping Weight with Polyethylene Cans: 800 lbs.
Shipping Weight with Stainless Steel Cans: 840 lbs.
Propylene Glycol included with machine: 30 gallons (6 - five gallon pails)
Number of block ice freezing cans: 20
Approximate time to freeze blocks (with ambient air & water temp.): 70o ambient, 12 hours
Ice produced/freezing period: 440 lbs.
Approximate cost of each block of ice produced: $0.12 - $0.17
Refrigerant Used: 404-A
Each machine requires two 20 amp electric outlets: 1 - Agitator Motor (5.1 amps, 115V) & 1 - Condensing Unit (9.2 amps, 230V)
Horsepower: 1 HP
Electric Breaker: 20 amps
Parts Warranty: 1 year
Block Ice Maker Owner's Manual

Shipping
SHIPPING
Delayed due to Hurricane
This item ships in 1-2 weeks from our warehouse.
Transit times vary based on the shipping destination. This item is shipped via LTL Freight. Shipping costs are based on the weight and dimensions of the item along with distance from our warehouse to the destination. Someone 18 years or older must be available to sign for this machine upon delivery.
View our shipping policy for additional details or feel free to give us a call to discuss shipping options.

Customer Reviews for Ice Block Machine - Sno Block - 40 Block Per Day
Recently Viewed
You May Also Like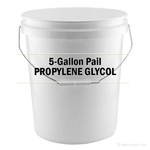 WAS: $12,100.00
NOW: $11,770.00