Spinner Block Ice Maker - 16 per Day
OUT OF STOCK
NOW:
$

7,720.90
(You Save 6%)
Description
Designed specifically for use with Swan, Hatsuyuki or corkscrew-style shaved ice shavers, the Spinner Block Ice-Maker has the capacity to make up to 16 round blocks of ice per day! The ice containers and lids are made from durable NSF approved polyethylene that can withstand years of use.
This ice block maker can produce eight cylinders (7.5" top diameter and 6" high) of ice every twelve hours, with each ice cylinder weighing 8 pounds each. It measures 35" high, 34" deep and 54.5" long in total.

Specs
SPECS
Height including agitator motor 35"
Total Unit Width: 54 1⁄2"
Cabinet Width: 34 1⁄2"
Cabinet Depth: 32 1⁄2"
Condensing Unit Width: 17 1⁄2"
Machine Weight: 240 lbs.
Glycol Weight: 240 lbs.
Shipping Weight: 480 lbs.
Propylene Glycol included with machine: 20 gallons (4 - five gallon pails)
Number of block ice freezing cans: 8
Approximate time to freeze blocks: 12 hours, with 80o ambient air & 70o water temperatures.)
Ice produced: 192 lbs.
Weight of Block of Ice: 8 lbs.
Ice Cylinder Dimensions: 7" in diameter and 6" tall
Approximate cost of each block of ice produced: $0.10 - $0.12
Refrigerant Used: 404-A
Each machine requires two 20 amp electric outlets: 1 - Agitator Motor (110V) & 1 - Condensing Unit (110V)
Horsepower: 3⁄4 HP
Electric Breaker: 20 amp
Parts Warranty: 1 year
Block Ice Maker Owner's Manual

Shipping
SHIPPING
Delayed due to Hurricane
This item ships in 1-2 weeks from our warehouse.
Transit times vary based on the shipping destination. This item is shipped via LTL Freight. Shipping costs are based on the weight and dimensions of the item along with distance from our warehouse to the destination. Someone 18 years or older must be available to sign for this machine upon delivery.
View our shipping policy for additional details or feel free to give us a call to discuss shipping options.

Customer Reviews for Spinner Block Ice Maker - 16 per Day
Recently Viewed
You May Also Like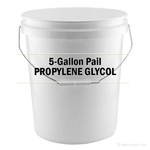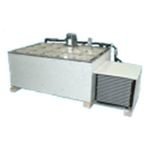 WAS: $10,200.00
NOW: $9,774.60